Chicken Scratch: The Red Hen Press Blog
Throwback Thursday: Influential Childhood Books
Happy #tbt, everyone! For this week, we are asking our authors what their favorite childhood book was, or a book that was influential in their decision to become a writer. Read on to get inspired!
Michael Mirolla
The Tom Swift books
I read every volume of fairy tales in the library—the big red book, green book, violet book, etc.  They gave me a firm understanding of the dangers of messing with fairy tale laws (digits would be severed!) And a deep love for the magically, tragically gruesome.
Grimm's Fairy Tales. It scared me into poetry.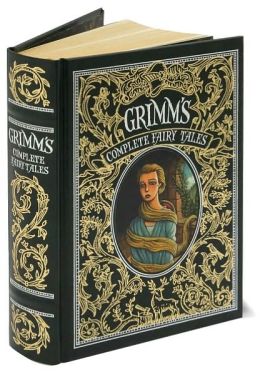 I still have my childhood copy of Frances Hodgson Burnett's The Secret Garden, which my step-dad first read out loud to me, and then I read obsessively for years afterwards. A made-for-TV-movie version was released when I was in elementary school that I also watched obsessively for years. Now that I'm thinking about it, loving that book probably says way too much about my psyche than should be shared. I'll bring this up with my therapist.
I still have the book. Its brown cover is lost now, and with it the initial and last name—R. Tatham—of the man who gave it to my grandfather who later gave it to me. The man, who lived next-door to my grandparents, was quiet, compact, dressed in sportcoats and slacks, wore glasses, and married the wrong woman. His name was Richard. Hers was Lois. They had no children. She was brassy and big, loved animals, loved to fish, and she and my grandparents went to bingo together and played cards at least once a week. She would regale them—and us when we visited—with stories about the animal hospital where she worked. When I picture her in my mind, though, she is wearing a plaid flannel shirt, jeans, and rubber wading boots, as she did when she took my brothers and me fishing, which she did many times. We thought she was wonderful. Richard traveled, took night school courses towards a college degree, and eventually, quietly, went away and did not come back. I assume there was a proper divorce, but it was never spoken of. Once, during one of the summer weeks we boys would spend with my grandmother and grandfather, some months or years after Richard had gone, we ran into him while waiting in line at a movie theater one or two towns over. I remember being surprised at how cordial they were to him, and I remember that, awkward as the moment was, he seemed less sad than before. I never saw him again.
The book was a textbook from one of his night classes, an anthology of short stories, and it must have hit me at the right time, because I devoured it. Most of the stories were classics of the genre, though a few have since passed into obscurity. One, however, I can credit with influencing my life to this day: "Youth," by Joseph Conrad. That story, with its powerful visual images and its adept evocation of ships and the sea, lit two distinct and powerful fires within me and, perhaps more than any other single work, influenced the life I have lived ever since. Captivated from the first paragraph, I wanted to be Conrad. Or I wanted to be Marlow, through whose eyes we see the story unfold, as he sets out on his first voyage to the orient, his first voyage as second mate. And, before I even reached the magnificent last act, with its unforgettable scene of the burning ship silhouetted against the night sky, I knew that I wanted to learn to write like Conrad, to paint pictures with words the way he did. Years went by, of course, and during some of those years I probably didn't think about Conrad at all, though I thought a great deal about becoming a writer, and in time I studied literature with an intensity and fury that excluded nearly everything else. I studied literature to see how it was made. To see if I could learn to make it. And then, realizing I couldn't do it by study alone, couldn't portray a world I hadn't seen, I set out to become a man who could. I joined the navy, spent nine years in uniform, a fair amount of that time at sea. When my ship dropped anchor in Mombasa, I went ashore with a collection of Conrad stories in my pocket. I read Nostromo while on a two year tour as an exchange officer in Venezuela. Later, a civilian again, I crewed on a sailboat, touring the southern coast of France, Corsica, Italy, the Greek Islands, and the coastal waters of Turkey. I even got the chance to cross the Atlantic on a 38 foot cutter. I traveled around the U.S. as well, rarely passing up an invitation to visit a friend or acquaintance that might offer me a look at someplace I hadn't seen yet. I took notes on all of it, not writing every day, but keeping at least a desultory record of places and people. Along the way I managed to publish a few small pieces, picked up a teaching degree, and then a steady job, settling down, not unlike Conrad himself, to a more quiet, writerly life.
As I write this, I am surrounded by piles of notebooks and journals, at work on the sea novel I have spent my whole life preparing to write. Can all of that be attributed to a single story read by an impressionable boy at perhaps just the right age? Maybe not all of it. Certainly there have been other powerful influences on my life and my writing. But I can still remember the first time I read that story, the pride of the young Marlow in his first billet as "a really responsible officer," the ominous mystery of the rats leaving the wooden vessel the night before it sets sail from Falmouth for Bankok, the discovery weeks later that its cargo of wet coal has begun smoldering in the hold, the blazing ship on the night sea, the dawn arrival in a ship's boat at an exotic Asian port-of-call, and the idea that such sights and feelings were out there in the world to be experienced by those who sought them out, and they might be written down in language that would bring them alive to others.
I don't know what ever became of Richard. It occurs to me now that I would like to have thanked him.
Enjoy the rest of your day, and look out for tomorrow's Feel Good Friday!